EIM - General Purpose Submersible Pumps - Model CSP: For Special Sand (For Sand)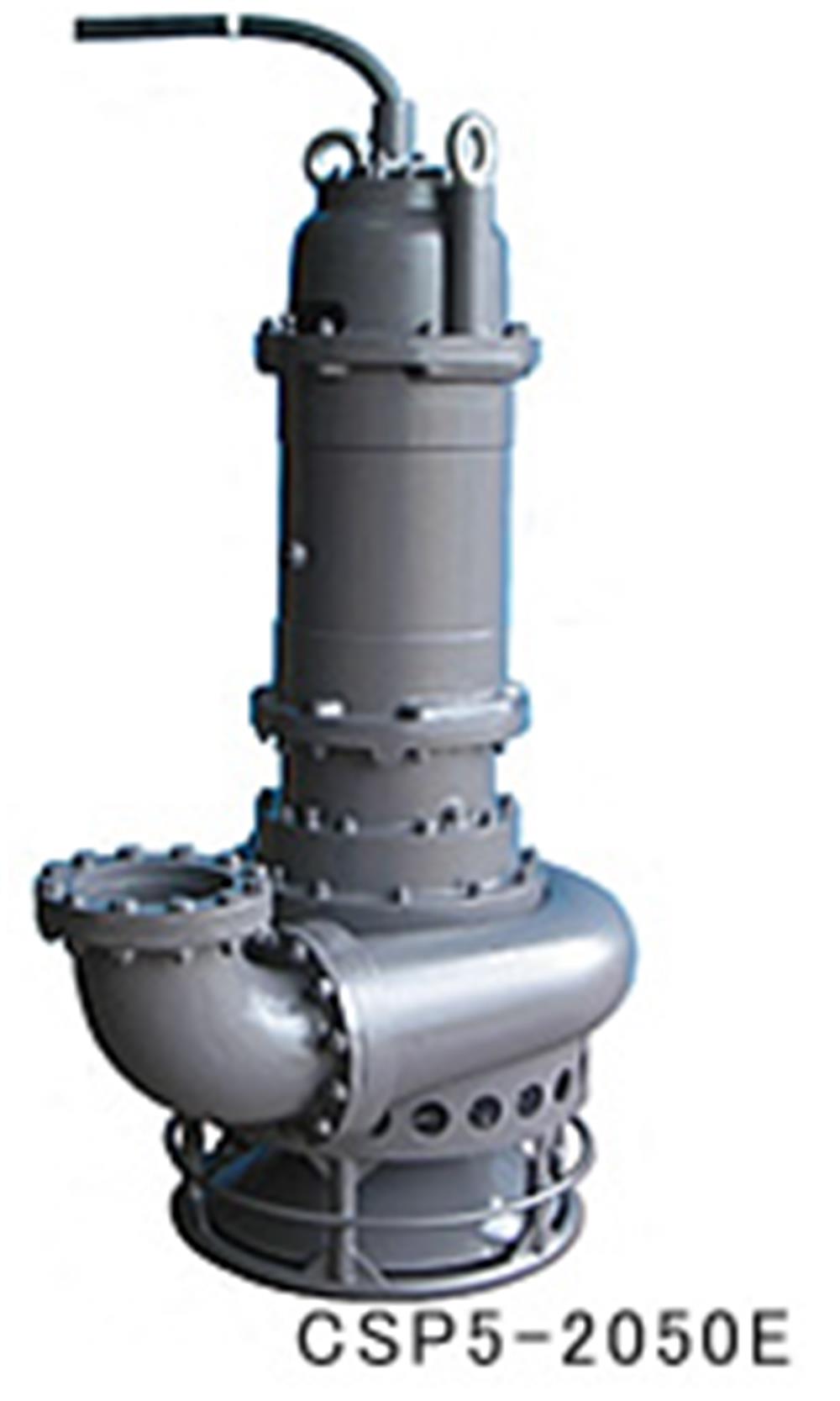 A mighty pump for rigid solids like iron scale, gravel, various types of slurry and sludge
Used in the following processes.
Features:
Rolling line of ironworks, gravel collecting, mud dredging.
Row materials treatment of coal and metal mines, sludge treatment of quarry etc.
High density sludge or slurry-drainage etc.
Specifications
Model

Discharge

No. of Poles

Motor Output

Rated Head

Rated Flow

Solid Handing

Power Cable

Weight

mm

inch

kW

HP

m

ft

m3/min

l/s

mm

mm2×Core×Length(m)

kg

CSP-53E

50

2

4

2.2

3

10

33

0.25

4.2

16

2.0×4×10

120

CSP-85E

80

3

4

3.7

5

12

39

0.5

8.3

20

2.0×4×10

150

CSP5-88E

4

5.5

8

15

49

0.5

8.3

20

3.5×4×10

200

CSP5-1010E

100

4

4

7.5

10

12

39

1.2

20

27

5.5×4×10

340

CSP5-1015E

6

11

15

15

49

1.5

25

35

14×4×10

550

CSP5-1020E

6

15

20

20

66

1.5

25

35

22×4×10

600

CSP5-1030E

6

22

30

30

98

1.5

25

35

38×4×10

700

CSP5-1515E

150

6

6

11

15

8

26

3.2

53

50

14×4×10

450

CSP5-1520E

6

15

20

10

33

3.2

53

60

22×4×10

650

CSP5-1530E

6

22

30

15

49

3.2

53

60

38×4×10

750

CSP5-1550E

6

37

50

25

82

3.2

53

50

60×4×10

1270

CSP5-2050E

200

8

6

37

50

15

49

6.0

100

60

60×4×10

1300

CSP5-2075ED

6

55

75

20

66

7.0

117

60

50×3,4×10

1500

CSP-20100ED

8

75

100

30

98

6.0

100

60

60×3,4×10

2000

CSP-20150ED

10

110

150

40

131

6.5

108

80

80×3,4×10

3500

CSP-25100ED

250

10

8

75

100

15

49

12.0

200

100

60×3,4×10

2000

CSP-25150ED

10

110

150

22

72

12.0

200

100

80×3,4×10

3500
A motor protector (bimettalic auto cut) is installed for motors under 7.5kW.

Power cable : 3PNCT
---
Other Products in this Category